Peninsula Heart centre – STRIVING FOR EXCELLENCE
We are always thinking of what could be possible we aim to try to bring these ideas into reality with ongoing collaboration with like minded organisations
We are committed to introducing, developing, and providing the latest coronary techniques and cardiovascular technologies, for the benefit of our patients and the wider medical community.  We are keen to see positive research outcomes translated into effective clinical practice that will benefit our patients.
To this end, we are active in local and international clinical research trials. This means we can provide our patients with early access to cutting-edge and innovative cardiac treatments. Our recent collaborations with Monash University's Faculty of Medicine, CSIRO, and other multinational research partners have led to some significant innovations in cardiac care.
Multinational Trials
Research involves long held associates with may multinational drug companies and research organisations for our clinical trials, as well as more individual-drivin projects formed within our own practice, once we have identified a clinical need. Our involvement with sponsored clinical trials began in 2005 when we worked closely with Servier in understanding the benefits of Ivabradine in the treatment of our chronic heart failure population in a double-blind randomised clinical trial call BEAUTIFUL. The interest shown by our own patient cohort led us to look at other areas of cardiovascular medicine. Our excellent standard of work in led to additional opportunities to conduct further trials and treatment options for our patients.

READ MORE
Our interests include drug and device trials with the latter having us participate in a first-in-man trial for the treatment of resistant hypertension and renal denervation in 2013. Our experience with this and subsequent Phase II and III trials has Peninsula Heart Centre at the forefront of cardiovascular medicine, offering novel treatment options. We have a proven reputation of which we are proud. Peninsula Heart Centre is in an enviable position of being one of the few private cardiology practices in the country with robust clinical research activities.
Current sponsored clinical trials at Peninsula Heart Centre involve the new treatments of chronic heart failure (reduced and preserved heart function), the statin-intolerant population and acute coronary syndrome (NSTEMI + STEMI presentations to ED).
| | | |
| --- | --- | --- |
| Year | Position | Trial |
|  2005 | Investigator | ACACIA (Acute Coronary Syndrome Audit) 2005. |
| 2005 | Investigator | I-SEARCH (Hypertension and Microalbuminuria) |
| 2006 | Investigator | BEAUTIFUL (Ivabradine vs Placebo in Chronic Heart Failure) |
| 2007 | Investigator | ANTS (Stent Thrombosis) |
| 2006 | Investigator | VYTUL (Vytorin vs Lipitor) |
| 2008 | Investigator | SERVIER CT Angiography (IV Ivabradine in MSCT) |
| 2008 | Investigator | ENGAGE-AF (Edoxaban vs warfarin) |
| 2009 | Investigator | STABILITY (Darapladib vs placebo in chronic CAD) |
| 2009 | Investigator | SIGNIFY (Ivabradine vs placebo in CAD) |
| 2010 | Investigator | CLARIFY (Longitudinal study of pts with CAD) |
| 2010 | Investigator | SAVOR (Saxagliptin vs placebo in diabetics with CAD/CVA) |
| 2011 | Investigator | Servier CL2-44121 (S44121 vs placebo in cardiac arrhythmia) |
| 2013 | Investigator | RENABLATE (renal artery denervation) |
| 2014 | Investigator | EDIFY (Ivabradine vs placebo in HFpEF) |
| 2015 | Investigator | CARAT (Apo-A1 mimetic vs placebo in CAD) |
| 2016 | Principal investigator | SARSI (sublingual rosuvastatin vs placebo in statin intolerance) |
| 2017 | Investigator | GALACTIC-HF (Omecamtiv mercabil vs placebo in CHF) |
| 2017 | Investigator | CLEAR OUTCOMES (Bempedoic acid vs placebo in statin intolerance) |
| 2017 | Investigator | EMPEROR (Empaglifozin vs placebo in HFpEF) |
| 2018 | Investigator | SMART – Strategic management to optimize cardiac resynchronisation therapy registry |
| 2018. | Investigator | AEGIS-II (Apo-A1 mimetic [CER-001] vs placebo in ACS) |
Zeenar clinical Projects
Through our development and clinical research arm, Zeenar, we initiate clinical projects to serve our patients needs. Cardiovascular research is evolving rapidly as better understanding of molecular biology and heart disease emerge.
Since 2012, Dr Greg Szto, Dr David Kannar and Vikki O'Shea have been involved in fundamental and applied research with various partners. These include CSIRO, Synchrotron, Monash Medical Centre, Monash University Faculty of Medicine and Monash Institute of Pharmaceutical Science (MIPS)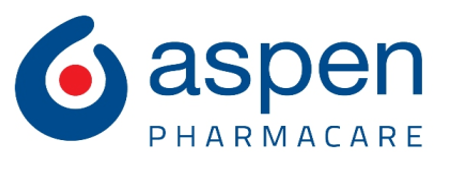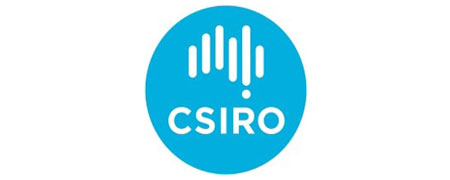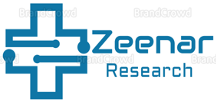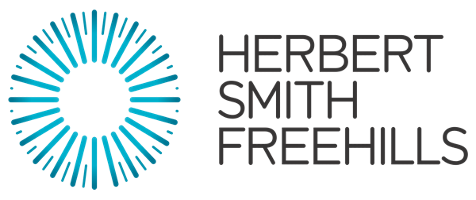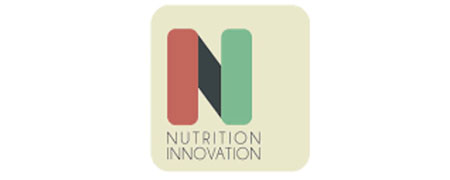 Zeenar Sublingual Statin Case Study
Day to day patient care identified the large group of patients who have high risk cardiovascular disease. Elevated low-density lipoprotein-cholesterol (LDL-C) or bad cholesterol is known to cause heart disease but up to 30% of patients reportedly do not tolerate statin medications (e.g. simvastatin, atorvastatin or rosuvastatin).  From 2012, we conducted a clinical study focussed on finding alternative treatments for theses statin-intolerant patients.
READ MORE
By finding a most structurally promising lipophilic "envelope" for rosuvastatin using the Synchrotron, we collaborated with MIPS to confirm that this structure managed to channel transdermal absorption of rosuvastatin through the oral submucosa.  By combining all these resources, we demonstrated that our novel orally disintegrating tablet was able to successfully treat these patients. Our study showed that in 6 weeks, 95% of patients tolerated the new treatment with a 42% reduction in LDL-C and 29% reduction in Total Cholesterol.
This product has been approved by the TGA in April 2020. It will be available to patients deemed eligible via Special Access Scheme.
WE ARE ALWAYS THINKING OF WHAT COULD BE POSSIBLE. WE AIM TO BRING THESE IDEAS INTO REALITY WITH ONGOING COLLABORATION WITH LIKE-MINDED ORGANISATIONS.
 THE ULTIMATE GOAL TO OFFER THE VERY BEST TOTAL CARDIOVASCULAR CARE.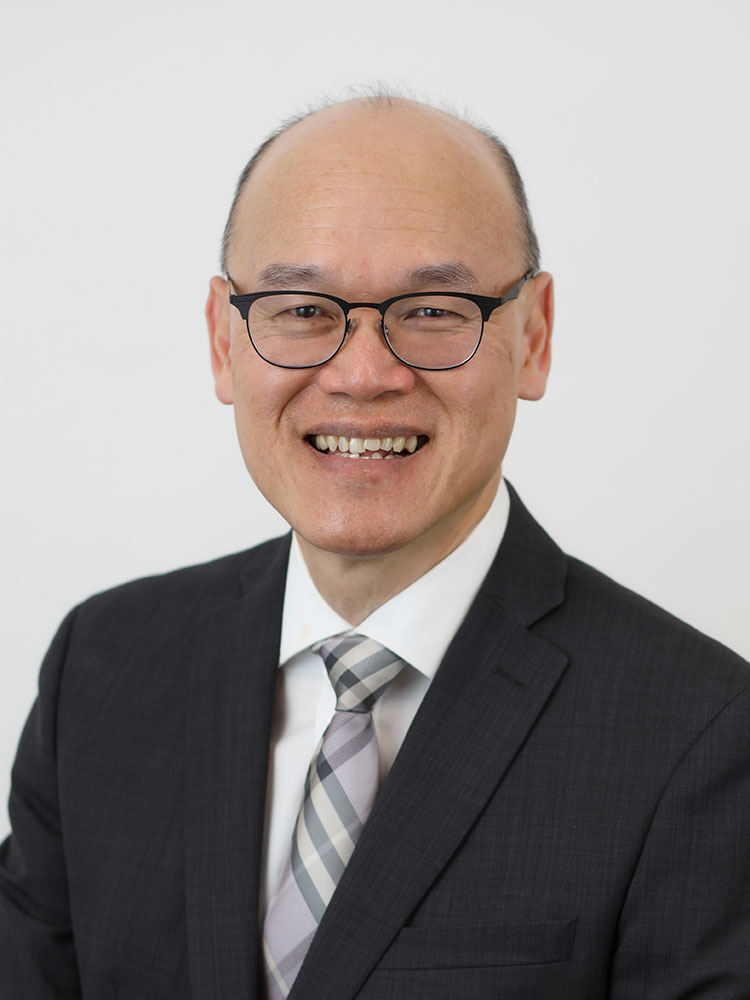 READ BIO
An internationally respected cardiologist, Dr Greg Szto is a resident of the Mornington Peninsula and is committed to the provision and development of heart care for an area that was previously reliant on Melbourne metropolitan services. Greg is Director of Cardiology at Peninsula Private Hospital, renowned for its comprehensive diagnostic, emergency and elective heart care. His consulting rooms are located in Frankston (at Peninsula Private Hospital), Mornington and Rosebud.
A first-class honours graduate of Monash University, Dr Szto undertook his internship and specialist training at the Alfred Hospital in Melbourne, under the leadership of Associate Professor Aubrey Pitt and Professor Garry Jennings.
Dr Szto completed advanced coronary intervention training at St Vincent Hospital in Indianapolis, USA, under the mentorship of the late Professor Thomas J. Linnemeir, a pioneer in coronary angioplasty. During his four-year tenure, Greg became proficient in various aspects of coronary stenting, including rotablator decalcification atherectomy, valvuloplasty, as well as peripheral arterial angiogram and renal, carotid and iliac artery stenting. He participated in many clinical trials and gave presentations at US cardiology conferences.
On his return to Melbourne in 2000, Greg initiated the coronary angioplasty service at Frankston Hospital. He went on to establish the coronary angiography and stent service at Peninsula Private Hospital in 2003. In his role as Director of Cardiology, Greg oversaw the introduction of a coronary care unit, helped facilitate the direct admission of cardiac patients to the hospital. He collaborated with local radiologists to establish the multi-slice cardiac CT scanning program in 2007. He was involved in the development of an intensive care unit and subsequently the successful introduction of open-heart coronary artery bypass and valve surgery at Peninsula Private hospital in 2012.
As an interventional cardiologist, Greg performs coronary angiograms to diagnose heart artery blockages. He can proceed directly to inserting coronary stents, if heart artery blockages are found. Greg is one of few interventional cardiologists who can also implant pacemakers and cardiac defibrillators for patients with rhythm problems or heart failure.
Greg led the introduction of keyhole aortic valve implantation at Peninsula Private Hospital in 2015. This is a minimally invasive procedure that is of benefit for patients considered too high-risk for open heart surgery.
Dr Szto aims to provide his patients prompt evaluation and medical management, enabling timely recovery and excellent health care. He is committed to offering his patients new and exciting treatments and technologies, allowing them to benefit from constantly evolving innovation in cardiology in the research arm of the practice.
He is active in investigator-initiated and global multinational clinical research. He has recruited many participants into clinical trials which are designed to offer new treatments and drug therapies, in areas including hypertension, heart failure, high cholesterol and heart attacks.
Dr Szto also speaks Cantonese and Malay. He enjoys the kind of travel that indulges his love of photography and maximises time spent with his wife Georgia, and children Hannah and Noah.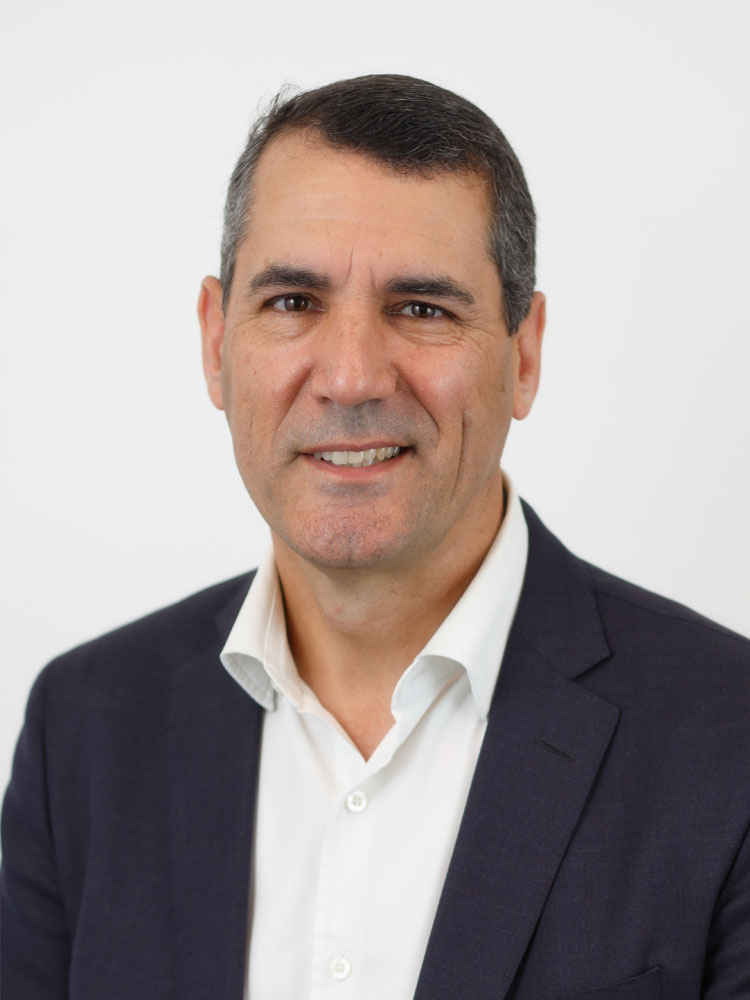 Adjunct Associate Professor David Kannar
READ BIO
Peninsula Heart Centre is delighted to be collaborating with Dr David Kannar, who is an Adjunct Associate Professor at Monash University, Melbourne.
Dr Kannar has a distinguished record internationally, with global innovation awards and research being the catalyst for changes to the USA Pharmacopeia. Within Australia, he has been the recipient of numerous awards including the Australian Federal Government Innovation Award and the CSIRO Innovation Medal, which led to significant research funding.
Since his graduation from Monash University Department of Medicine at Monash Medical Centre in 1998, Dr Kannar has led several large international functional food and drug delivery and clinical research projects, which have resulted in filing over 50 patent families. His research underpinned the creation of products, such as low GI sugar, transdermal and novel Oral Drug delivery systems, to significantly enhance the tolerability of drugs.
Dr Szto and Dr Kannar are collaborating with a major multinational pharmaceutical partner to develop an innovative drug delivery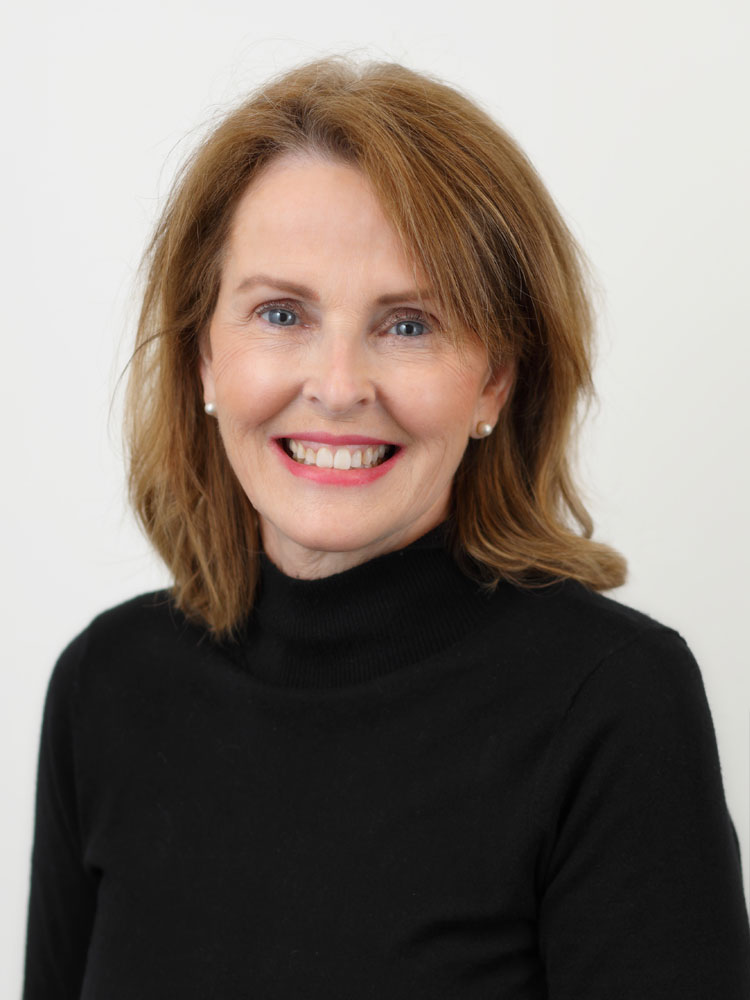 READ BIO
Vikki is a critical-care (ICU and Coronary care) trained nurse with a Bachelor of Science in Nursing, who joined our practice towards the end of 2003.  She met and worked with Greg Szto and other Mornington Peninsula cardiologists in a local Cath lab whilst performing a cardiac technician role.
She has had vast experience in the ICU, Coronary care and cath lab areas over the years. This experience was shared in her clinical educator role through Monash University and in the training of nurses during their Bachelor of Nursing degree.
There are not many clinical or administrative activities at Peninsula Heart Centre that do not involve Vikki.
She oversees the triage of referrals to ensure patients are seen in the appropriate time frame and ensures that tests the doctors deem necessary prior to consultation are performed, allowing for streamlined and thorough consultations. 
She begins the cardiac assessments, facilitates information gathering and formulation of patient management plans during the consultation. Patient education and discussion begins at this time.
ECG Stress testing, BP monitor and Holter rhythm analysis along with remote Pacemaker monitoring and management fall within her realm of practice and experience.
She is adept at assisting at specialised echo studies with bubble or Definity contrast in the diagnosis of PFO or thrombus.
She communicates with patients and doctors and acts as a resource in the doctors' absence. 
She has been instrumental in the introduction of new procedures and in the development of the Structural Heart programs (LAAO and TAVI) within Peninsula Private Hospital. She is the first contact for clinical specialists, patients and their family throughout this procedural process. 
Vikki has the important role of Research Co-ordinator of the various clinical research and trials that have been conducted in our practice since 2005.
With Greg Szto as principal investigator, Vikki has had the opportunity to work in over 20 multi-national clinical trials ranging from first-in-man device trials to Phase 3 drug trials. She manages the Human Research and Ethics applications & responsibilities, coordinates patient visits, examinations, CASA-certified shipping of Biologic samples as well as completes all data entry. 
Her familiarity with introducing new products (approved and unapproved) has her dealing with organisations such as TGA on a regular basis. This allows our doctors the ability to offer further treatment options to their patients that may not be routinely available. She has established an Authorised Prescriber status for Dr. Szto in the treatment of bifurcation lesions with drug coated balloons and bifurcation stents.
Vikki is well-known to many doctors who have worked with her over the past 30 years and is a familiar face to our patients offering reassurance and continuity of care.
In her spare time, she enjoys a casual round of golf and spending time with her 4 adult children and grand-daughter Bonnie